Purchase Supplements
Sign up below to register for your FULLSCRIPT ACCOUNT! Fullscript allows you to purchase high quality supplements that are shipped right to your door. Set up a Nutritional Consultation with Cecilia to learn what supplements are beneficial for you in order to support your health and well-being or to reach a specific health goal.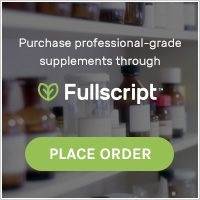 Fullscript Online Dispensary
Fullscript is an online database that allows you to order the highest quality, professional-grade nutraceuticals and supplements. Ordering the top professional brands is easy and convenient with secure payments and direct delivery services anywhere in Canada. If you have any questions about supplement dosage, brands or specific recommendations please do not hesitate to contact Cecilia.